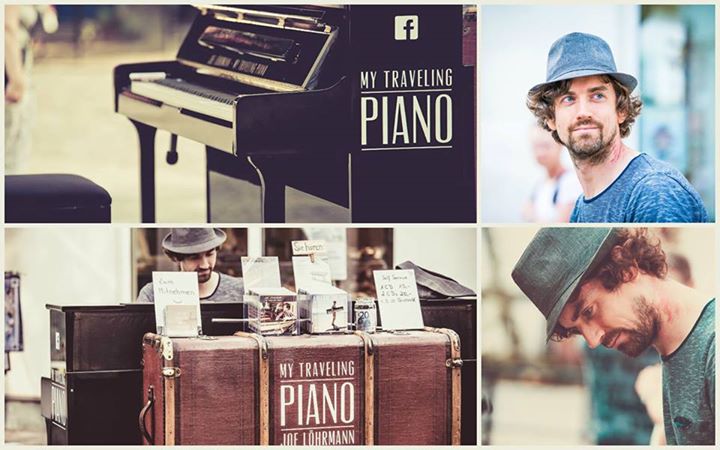 My Traveling Piano combines my two greatest passions: music and traveling.


As long as I can remember I have been fascinated by the sound of the piano – just as much as by exploring the world.
So, a few years ago I fulfilled a long-cherished dream and built my own mobile piano on wheels.
Now, there's nothing I prefer more than being on the road, surprising and delighting people around the world with my open-air piano music.
– Joe Löhrmann
My Traveling Piano" ist mein Herzensprojekt und ich freue mich, wenn du durch meine Musik berührt bist! Wenn du etwas zurückgeben möchtest,
kannst du das gerne über den nachfolgenden Donate-Button tun. Ich freue mich sehr darüber!