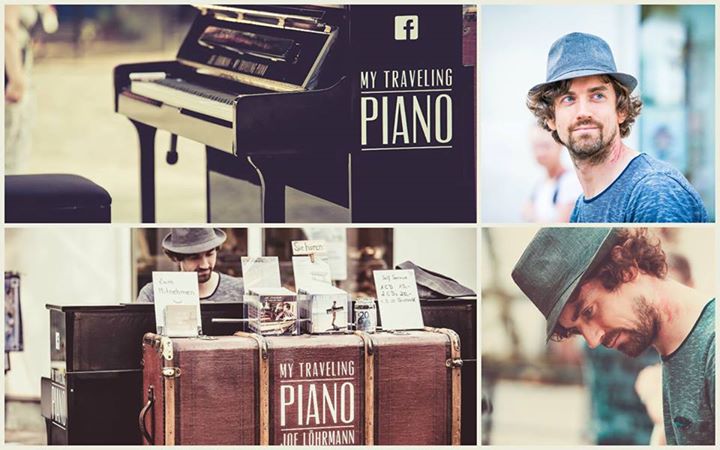 My Traveling Piano combines my two greatest passions: music and traveling.


As long as I can remember I have been fascinated by the sound of the piano – just as much as by exploring the world.
So, a few years ago I fulfilled a long-cherished dream and built my own mobile piano on wheels.
Now, there's nothing I prefer more than being on the road, surprising and delighting people around the world with my open-air piano music.
– Joe Löhrmann